What is the purpose of dating? The world has several notions regarding the purpose of dating. One being something along the lines of "you only live once so just have fun with it."
Another is the idea we find in our popular TV shows and movies, which is something like "dating is super casual and doesn't really require any serious commitment." My personal favorite is probably, "love whoever, and take chances."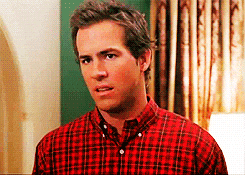 These popular notions surrounding the purpose of dating and being in a relationship just make me sad. I think it's fair to say, we as a culture have lost sight of the purpose of dating, which in turn can make dating really confusing.
So what is this true meaning?
The ultimate goal of dating is to discern a lifelong commitment in marriage with someone, in order to help lead each other to get to Heaven so that together you can enter fully into communion with God for all eternity.
No pressure.
In order to accomplish this goal, there is a lot of giving of oneself through sacrifice and prayer. Being in a relationship is not about how much you can get, but what you can give. It's very easy to lose sight of this when God isn't the focal point of the relationship. That's why it's so important that couples should center their relationship upon the sacraments, the rosary, and Sacred Scripture in order to developing a truly loving and self-giving relationship.
But even MORE importantly, even before a couple can engage in a truly loving relationship, there must be some formation of one's own self. You can't expect to give what you don't have. Your road to holiness as a couple starts with YOU. If you're not seeking holiness for yourself as a dating woman/man, how on earth will your bf/gf achieve holiness?
With the help of my two favorite couples, with whom I've had the privilege of seeing them begin their relationship together, to their engagements, and eventually to their marriages, I asked them for some help. I wanted to hear two things: One, how they first formed themselves before entering into a relationship with one another. And two, how they centered their relationship upon God and encouraged each other to grow in holiness.
Based upon what they shared, here are four themes I found:
1. Form a habit of saying your prayers and reading Sacred Scripture
Having a strong prayer life is extremely beneficial to one's spiritual health. If you're not used to praying on your own, start with a Hail Mary Challenge. Say one when you're going to bed, when you wake up, and the in afternoon. If you're looking for more of a challenge, work your way up praying a whole decade (10 Hail Marys) or even an entire rosary.
Reading Scripture is super important because it's God's word and if we want to get to know Him, this is one of the best ways. Focus on one verse or chapter from the Bible and meditate on it throughout the day. Soon before you know it, if you're in a relationship you can do all this stuff with your bf/gf. Here's an idea, try reading scripture while enjoying a picnic together.
2. Go to Confession
Going to Confession is one of the most important things a Catholic can do for their spiritual life. It makes you aware of your sins and you tremendously benefit from the graces. If you're in a relationship, there will be many occasions where it's easy to be tempted and fall into sin. That's why the Sacrament of Confession is so important for a couple, it helps the couple reorient toward their goal of heaven. How cool would it be if you two had monthly Confession and ice cream date!? If you can't make it to Confession together regularly make sure you hold each other accountable. And if you're not in a relationship, find a friend to keep you accountable. As annoying as it might be to be held accountable, it's so beneficial to yourself and while being in a relationship (1 Corinthians 10:13).
3. Go to Mass
The Catechism states that the Eucharist is "the source and summit of the Christian life." It's important to receive Jesus daily so that the graces of Holy Communion can be received into our hearts. Make it a habit to go to daily mass once or twice a week on your own. Read the readings before Mass to better immerse yourself in the sacrifice. That way when you enter into a relationship, going to daily Mass can be a beautiful and beneficial experience for both of you. Maybe even go into Mass with your bf/gf with a set of prayer intentions to offer up. And try reading the readings together before Mass to better prepare yourself for the liturgy.
4. Fasting
Fasting can be super beneficial for one's spiritual life. In the United States, the U.S. Conference of Catholic Bishops have given us requirements for fasting. Fasting is only required during Lent. But do you know that you don't have to wait for Lent to abstain from meat? Or fast from meals? Fasting done correctly can bring about many graces and answered prayers.
Fasting chastises the body. When a person fasts the soul becomes in charge of their bodily impulses. The more in charge, the more control you feel over yourself and you're less likely to fall into the sin. It's also super beneficial for couples to fast. I once heard a chastity speaker say if your significant other isn't willing to fast once during the week for you, and offer up for the spiritual growth of the other then maybe you need to re-evaluate your relationship. By fasting I don't mean walking around with a sackcloth and living up in the mountains (of course I'm not going to stop you because that's really rad), what I mean is you guys can have one day of the week which you designate to prayer. Once a week you can try abstaining from texting, calling or even seeing each other. And every time you wish you could talk or see each other, say a prayer and offer it up for them. And for anyone not in a relationship, fast for your future spouse. It'll be beneficial for the both of you.
St. Clare once said: "We become what we love. Who we love shapes what we become." I couldn't agree more. You can't love someone if you don't spend time with them. Same goes with our relationship with Christ. If you can't love Christ, if you don't get to know Him before you enter into a relationship, which is the most important relationship of your life then how do you expect to help get your significant other to heaven?
Through the graces of prayer, Christ will shape us to be His hands and feet and we will radiate joy and love. There is much fruit when a couple makes Christ as their center point in their relationship. Christ will bless it and see the workings of your heart, which will enrich your relationship with Christ and one another.